Our Next Concert
"Soundscapes"
October 18, 2015
3:30 p.m.

First Baptist Church
3630 Fairmount Blvd
Cleveland, OH 44118
Párt: Fratres for Winds and Percussion
Bach: Violin Concerto No. 1 in A Minor
Gabrieli: Canzon Septimi Toni No. 2 Schumann: Symphony No. 1 "Spring"

Mark McCoy, conductor
Emily Cornelius, violin
---
Heights Chamber Orchestra
Mark Allen McCoy, Music Director & Conductor
Announces auditions for the following volunteer positions:

Auditions will be held Tuesday, August 18th, 2015 at First Baptist Church (3630 Fairmount Boulevard, Shaker Heights) from 7:30 p.m. – 9:30 p.m.

SCHEDULE YOUR AUDITION NOW!
---
Heights Chamber Orchestra
Mark Allen McCoy, Music Director & Conductor
Announces an American Composers Competition
Winning composition to be performed by the Heights Chamber Orchestra Spring 2016.
Open to all U.S. Citizens and students currently studying in the United States. No age limit.
Prize: $500
Rules:
Orchestra Requirements – Not to exceed 2222/4231 tmp+1, strings (no chorus, no concertos)
Maximum Length: No Time Requirement
Does not have to be a premiere, but we are looking for a limited number of performances, intended to give composers a 2nd or 3rd performance of their work
Winner must provide complete set of parts to HCO
Deadline: Materials received by June 15, 2015
Materials will only be returned if a self-addressed stamped envelope is provided
Send score, recording (if available), performance history, bio and $25 entrance fee to:
Heights Chamber Orchestra
P.O. Box 18413
Cleveland Heights, OH 44118
---
HEIGHTS CHAMBER ORCHESTRA APPOINTS MARK ALLEN MCCOY AS MUSIC DIRECTOR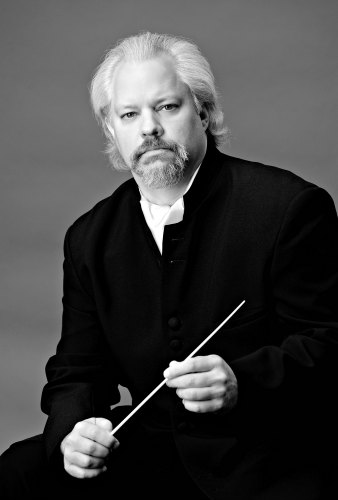 The Heights Chamber Orchestra is pleased to announce that Mark Allen McCoy will be the 8th Music Director of the Heights Chamber Orchestra in its 31-year history. Maestro McCoy is scheduled to conduct the full complement of concerts in the 2014-2015 season.
This appointment is the culmination of a search which began in the spring of 2013 following Anthony Addison's resignation as Music Director. There were 48 applicants for the position.
Susan Blackwell, President of the Heights Chamber Orchestra, said that the "HCO is delighted to welcome Mark Allen McCoy as our new Music Director. Mr. McCoy distinguished himself this past season when he guest conducted the orchestra, vocal soloists and dancers in selections from The Bartered Bride by Smetana, and the Dvorak Symphony No. 8, at a concert at the Bohemian National Hall in Cleveland."
"I am delighted and honored to be chosen as the HCO's next music director," said Mark Allen McCoy. "I look forward to our future music-making together and the exciting programs we will be able to offer in the coming season."
Mark Allen McCoy Bio
Mark Allen McCoy is currently the Music Director and Conductor of the Loudoun Symphony Orchestra in Northern Virginia. Composer/Conductor David Amram stated "Mark McCoy is doing what so many talk about but aren't able to actually accomplish. He has created an ensemble, that is as thrilling and rewarding for outsiders to hear as it is for the members of the community which his excellent orchestra serves." Having been lauded by the Fort Worth Star-Telegram as "...conducting with the broad, sweeping gestures typical of the old Central European tradition..." this dynamic American conductor has enjoyed success on a national and international scale. Known for his exciting and innovative programming, McCoy is a dedicated advocate for the arts, making classical music accessible to entire communities. Concertgoers have deemed him "...impressive, emotive, and energetic" in repertoire ranging from pops to ballet. His family/educational concerts have been praised as both entertaining and thought-provoking, inspiring a whole new generation of concertgoers.
Maestro McCoy's recent engagements include the Erie Chamber Orchestra, Philippine Philharmonic (Manila), Szczecin Filharmonia (Poland), Baltimore Symphony Orchestra, Toledo Symphony, and Virginia Symphony. He has also appeared with the Tokyo Symphony Orchestra, Kharkov Philharmonic (Ukraine), Tokyo City Philharmonic, Japan Shinsei Symphony Orchestra, San Francisco Opera Orchestra, Orchestra Sinfonica dell'Emilia Romagna "Arturo Toscanini" (Italy), Saint Joseph Symphony, St. Petersburg State Symphony Orchestra (Russia), and the Fort Worth Chamber Orchestra. McCoy has had the pleasure of working with such artists as Marvin Hamlisch, Hilary Hahn, Bruce Hornsby, Eugene Fodor, Judith Ingolfsson, Brian Ganz, the Capitol Quartet, the Loudoun Lyric Opera, and the Loudoun Ballet.
McCoy has served as cover conductor for the Baltimore Symphony Orchestra, and was Music Director of the Chesapeake Youth Symphony Orchestras from 1995 to 1998. McCoy is former Director of Orchestras at Towson University, and also served as Music Director of the Orchestral Academy of the Tropics in Miami, Florida. His outreach efforts have included work with young musicians, musical lectures, in-school appearances, and the promotion of new music.
Mr. McCoy received acclaim as the only American chosen as one of six finalists during the 1997 "Arturo Toscanini" International Competition for Conductors held in Parma, Italy. In November of the same year, McCoy received an Honorable Mention in the finals of the prestigious Tokyo International Conducting Competition. McCoy was First Prize Winner in the 1996 Freedman Conducting Competition, and was awarded the Harold Randolph Prize for Outstanding Musicianship and Performance from the Peabody Conservatory of Music in 1995. In 1991, he was invited to participate in the 1st Prokofiev International Conducting Competition in St. Petersburg, Russia as part of the Prokofiev 100th Anniversary celebration.
As a recipient of a Conducting Fellowship to the Aspen Music Festival, McCoy was granted concerts with the Aspen Concert Orchestra. In the opera and ballet world, he has lead productions of Le Nozze di Figaro, Cosi fan Tutte, Suor Angelica, Gianni Schicchi, L'Elisir d'Amore, The Impresario, The April Witch, Dido and Aeneas, La Serva Padrona, The Old Maid and the Thief, Peter and the Wolf, Swan Lake, and The Nutcracker among others.
Mr. McCoy holds degrees from the Conservatory of Music in Kansas City and the University of Illinois, and furthered his conducting studies at the Peabody Conservatory of Music. His former teachers have included Frederik Prausnitz, Gustav Meier, Paul Vermel, Mehli Mehta, Margaret Hillis, and Glenn Block.
We are a chamber orchestra comprised of some 45 professional and amateur musicians, bringing free concerts to the Greater Cleveland community. We are generously supported by a grant from Cuyahoga Arts & Culture.